I had to place 2 orders... one from MAC Pro and the other from Norstrom's. There was some stuff I wanted from Pro, but they didn't have everything.
Here's Part 1, which was from MAC Pro; their shipping is cheaper so I got Overnight. :-D
Excuse the pictures... I'm still learning with my new camera. :-(
To the Beach:
- Golden Brozning Powder
- Beach Bronze Creme Bronzer
- Beachbound Lipstick
- Lazy Day Lipstick
- Thrills Lipstick
Other:
- Superflash! Superglass
- Totally Bang! Superglass
- Soft Ochre Paint Pot
- Coral Crepe Paint Pot
- NC15/NW20 Chromagraphic Pencil
- Greengrease Greasepaint Stick
- 195 Brush
- 131 Brush
- Shimmermoss Eyeshadow Pan
- Lucky Green Eyeshadow Pan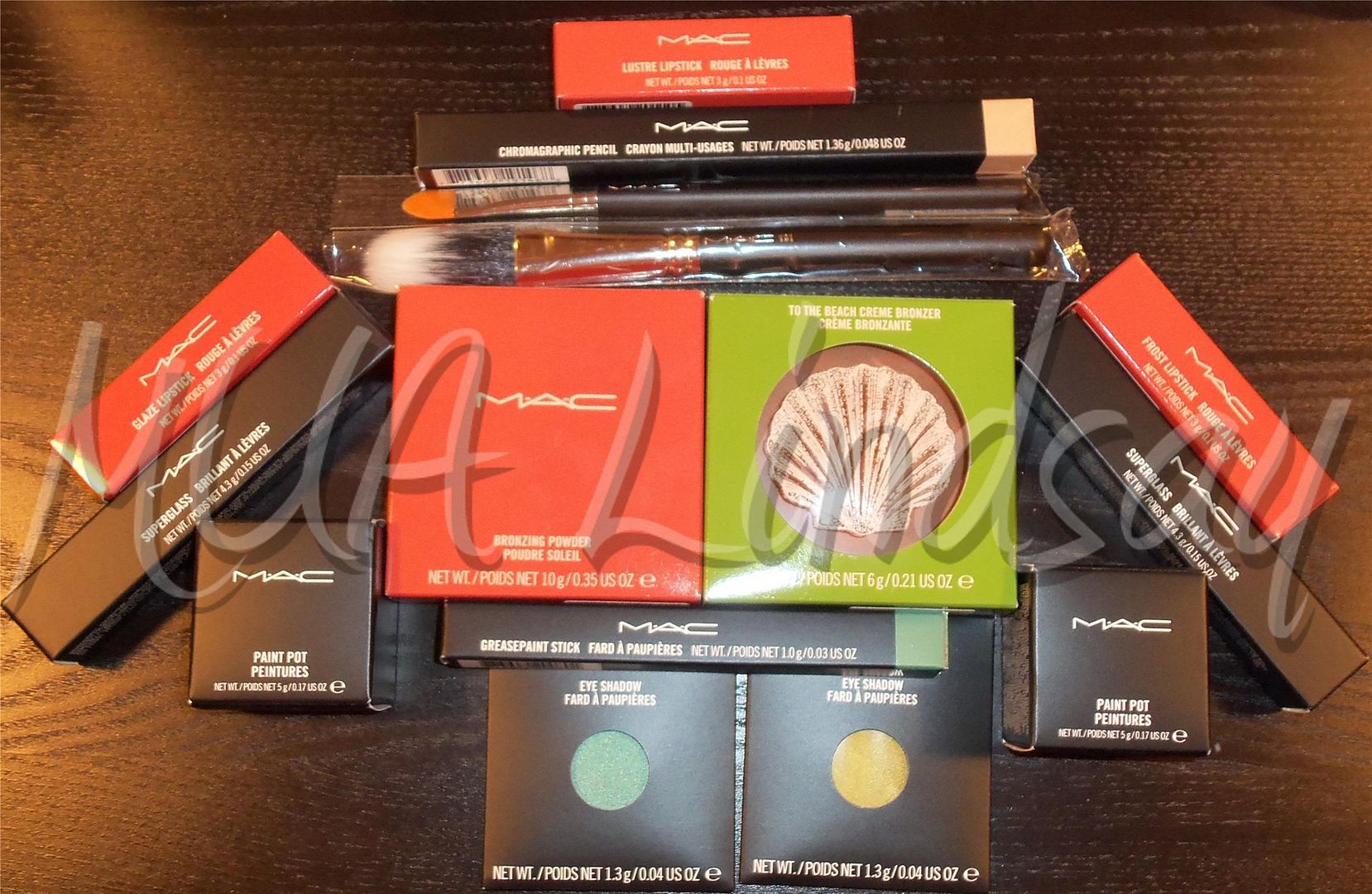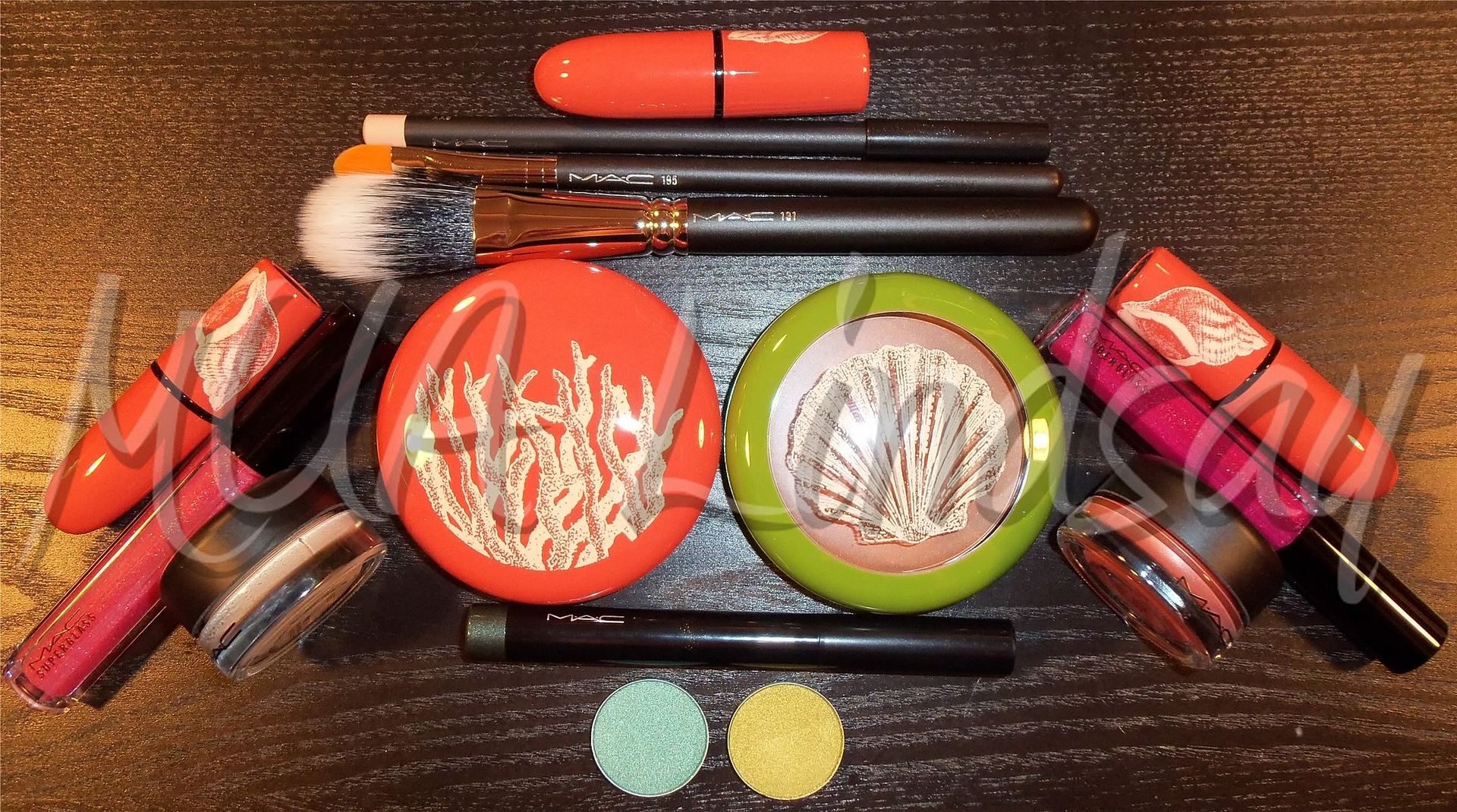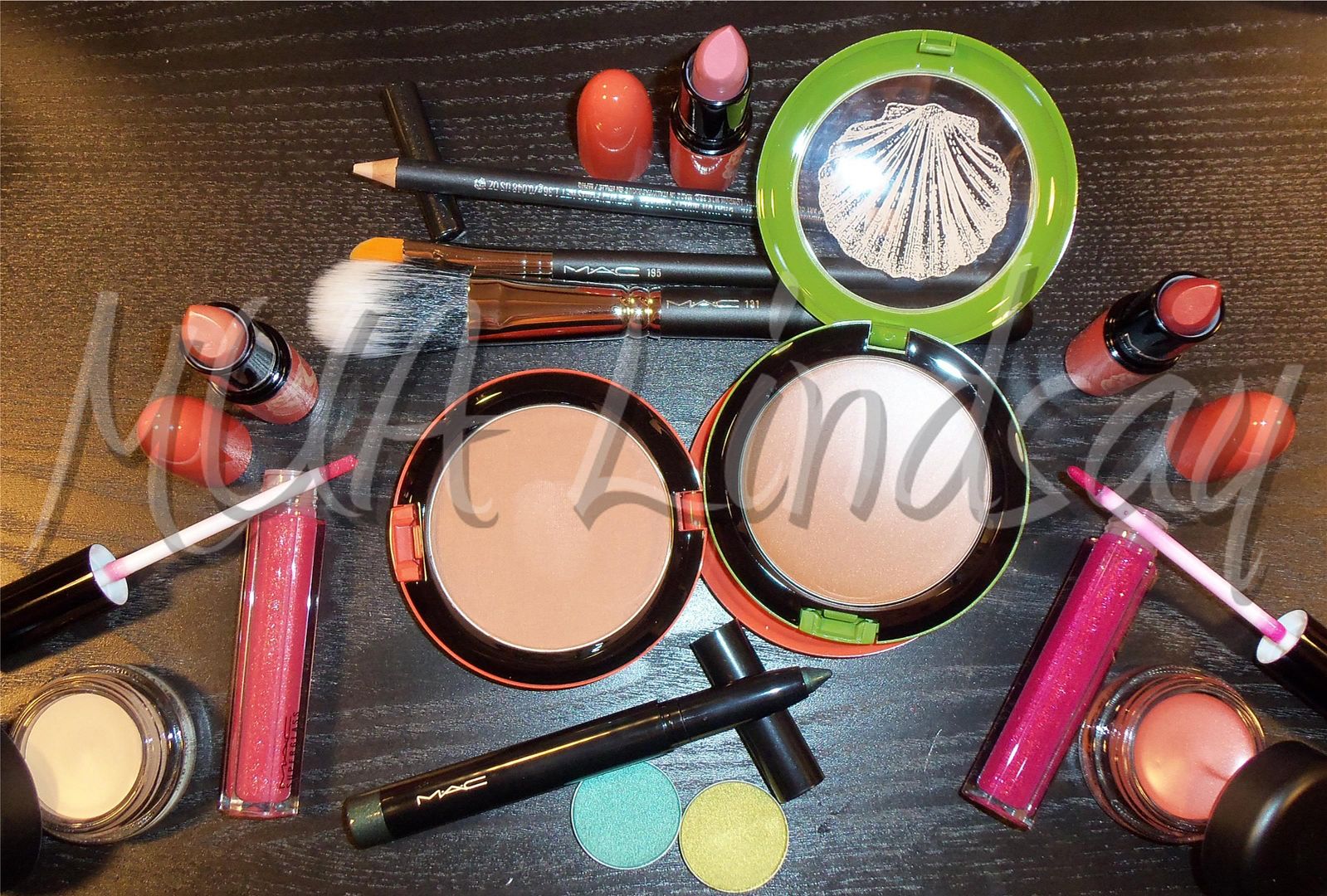 Row 1: Superflash! & Totally Bang!
Row 2: Shimmermoss, Lucky Green & Rated R
Row 3: NC15/NW20 Pencil, Soft Ochre, Coral Crepe, Greengrease
Row 3: Beachbound, Lazy Day & Thrills
On sides: Golden & Beach Bronze