Hubby & I went to St. Louis, Saturday. We kinda got a late start (left after 9am) but that was ok! He (of course) wanted to go to Cabelas and he also wanted some new shoes. I needed (yes NEEDED!) some stuff at MAC, so we went there, too.
We started off by going to the Galleria (ya know, "you can find me in St. Louie"... "Catch me in the Galleria, Plaza, Chesterfield") so we could stop by Sephora & LUSH. Yes, there's more Sephora's, but no more LUSH's in STL. At Sephora I got my mom a Shu Uemura Lash Curler and myself a Laura Mercier Black Ebony Cake Liner & Evian Facial Travel Spray Duo. At LUSH I picked up three soaps, Sea Vegtable Body Soap, Extra Virgin Olive Oil & Bohemian Body Soap, all DH approved, and a Castrophe Cosmetic Face Mask (which I put in the freezer when I got home). They were having some event thing, so for spending $45+ I got a free "goodie bag". In it was You Wash My Back & Honey I Washed the Kids Soaps! Yippie!
We also stopped into American Eagle to return a couple belts (FYI their belt size chart is so off, which is sad, I can wear their jeans but not their belts, they were at least 3" too small!). They were having all T's, polos, shirts & hoodies Buy 1 Get 1 50% off, so Hubby got 4 T's, a pair of jeans (they actually had his size and they were on sale!!! He usually has to order online for the shorter length.) and 2 hoodies, which we'll share. I also had a 15% off coupon, so that was good. I also popped into Victoria's Secret since I had a coupon for 7/$25 VS (Cotton) Undies. :o) Love those! I think that was all from the Galleria.
Then we HAD to go to the Plaza Frontenac (yep, Nelly mentioned that one, too!). The MAC Store used to be at the Galleria but they moved to the Plaza, which I had never been to before. I felt poor in it, haha. I was surprised there were people in sweats there (not gathered ankle ones but running outfit type things), I figured everyone would have on dresses and suits! Haha. The first stores I saw were Louis Vuitton & Tiffany & Co.... enough said. We had NO idea were MAC was, so we walked around to the left and almost went into Neiman Marcus, as the mall "hall" kinda opened into it, but I soon realized we were IN the store and quicly turned around. :o) I knew I was going to spend enough at MAC! We went back the other way and were about to go upstairs when I saw it... it was beautiful! So much more space than the old store. :o) The lady soon helped me, and I told her it might be a while because I had a LIST. Yes, a lot of items. You can count them, I choose not too. I needed some staple items, plus some 2nd brushes for my friend's upcoming wedding (less than 2 weeks, EEK!) so hubby was kind enough to say, "just get it all while we're here". Or course I picked up some Style Black items. Thankfully nothing was sold out. I was able to B2M for 2 MES's and a Dazzleglass Creme. That made me happy. :o)
After the MAC Haul, we browsed through Williams-Sonoma. I had been to one before so I was aware of the prices, but I think hubby was shocked at the $1,000 Calphalon Set... but honey, you get a free dutch oven! No, I didn't want the cookware... yet. I'd rather have the KNIVES!!! Just one... a Wusthof 7" Santoku Knife... $100. But at least he agreed the 21 piece set would be much more worth the $$$. Ah yes... someday, please. I want a Pepper grinder SO BAD, but he wouldn't let me buy the one I wanted... it was $43, and the matching Sea Salt grinder was the same price. Oh but they were Walnut and beautiful! Maybe I will get them for Christmas!!! (It's only 3 months away!) Alright, alright, out of that store (and that mall!) we went!
Next up was the West County Mall, so Brad could go to FinishLine, to buy some tennis shoes. Yep found that, got those and some cleaner... then we wanted Aunt Annie's, but the line was TOO long for my taste! So we decided to just eat dinner a little earlier than planned. We traved further West and stopped by Ulta for some NYX Pencils and then HobbyTown so DH could look at parts for his trucks. (Traxxas) Then we went to Outback Steakhouse. Yum-O! We shared a Bloomin' Onion, some bread (actually I'm not sure if he ate any), had salads, and our entree's. We both got Alice Springs Chicken, sans mushrooms. I got Sweet Potato Fries with mine and he got Garlic Mashed Potatoes with his. Both of our Potatoes were delishes!!!
Our next stop was St. Louis Mills (yes, 4 malls in one day!) so we could go to Cabelas, get a rangefinder for my dad and for DH to look at them himself. His was caught in our basement flood, this past May, and he was debating on getting another. He didn't, but he did get some broadheads (deer season starts Oct 1st, in IL) and we got an UnderArmor Hoodie to share (yep 3 in 1 day!) and I got a pretty clear pink Swiss Army Knife! I love those things. I use one to depot my shadows and keep one in my lunch box to cut my nails, pick under them, it's got a toothpick, etc. We also went into Off Broadway Shoes, were Brad had purchsed his current KSwiss shoes (he likes a pair of white shoes and a pair of regular tennis shoes at all time), and bought a identical new pair, haha. Oh well, they were cheap (for tennis shoes, $55) and his old ones were getting icky looking. We also stopped in Carter's Outlet and got some cute outfits for our nephew, Landon and goddaughter, Mackenzie. As we were leaving, I was just thinking about wanting a drink or ice cream, or, *looks to right* "HOT DOG!" I screamed! I was so excited!!! It was SONIC!!! I had totaly forgot that was RIGHT THERE! I LOVE their Grape Creamslushes!!! I was a happy girl for a while, about an hour or so, and then it was gone... and then I was bored... and then I was alseep. Thank heavens for hubby. <3
So, now onto the photos...
Sephora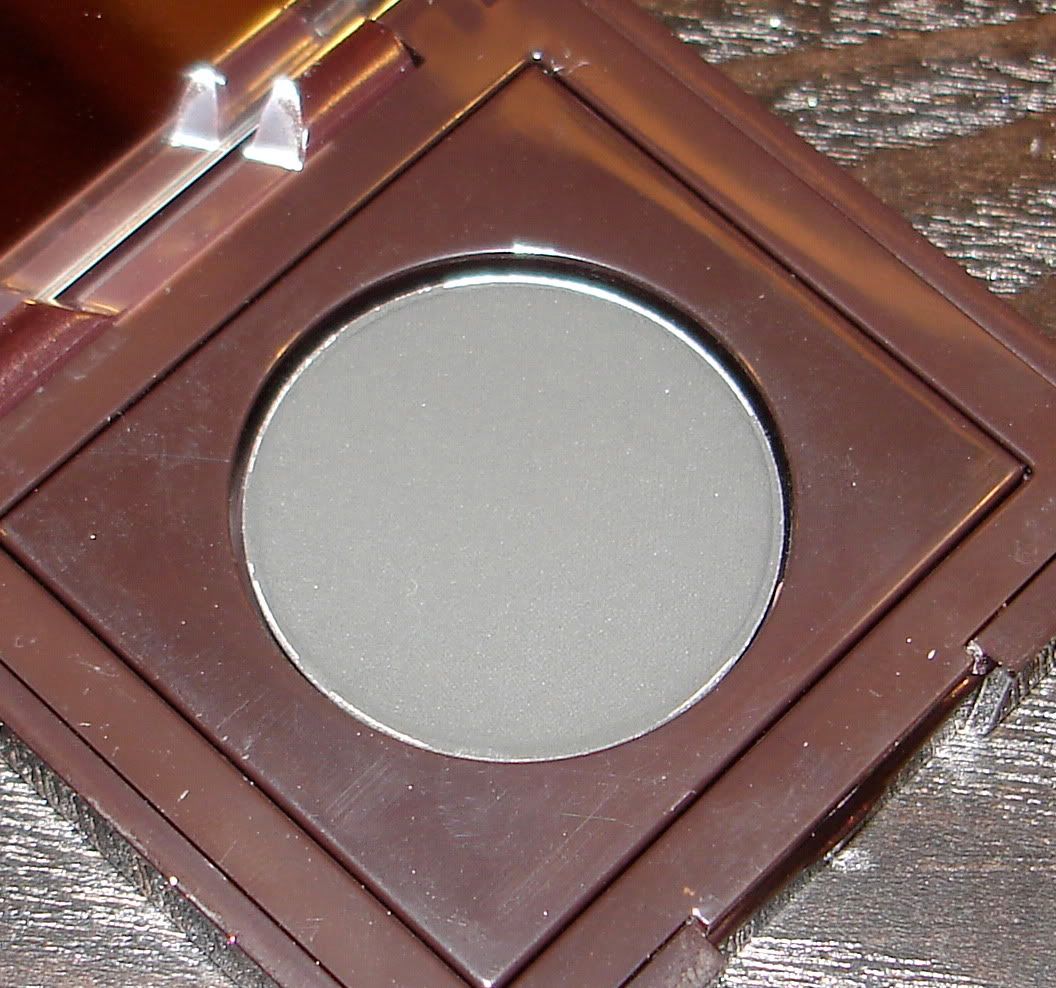 LUSH
MAC

The Perfect Cheek Blush, Tone: Grey Quad, Young Punk MES, Cinderfella MES, Cleanse Off Oil, Face & Body Foundation in C2, Greasepaint Stick, Dazzleglass Cremes in Perfectly Unordinary, Soft Dazzle & Do It Up, Select MoistureCover in NW15, Lipstick in Bombshell & Duo Adheasive


150, 249, 239, 224, 217, 219, 212, 210


Cubic vs. The Perfect Cheek

Ulta


Yogurt, Pots & Pans, Dark Brown, Milk, Strawberry Milk & Pink Nude

Cabelas