So, rather than wasting multiple posts, I'm going to sum this up all in one.
On 6.4.09 I placed an order with BeautyChoice.com. A few hours later I checked my order status, and to my surprise, BACKORDERED. I called the available number on their website, during hours and talked to a lady... who seems to be the only worker. Anyways she told me the GHD's were supposed to be in that day, but they hadn't received them, and the Enzo's were all scratched up upon arrival, but they were expecting them in the next week. I waited a few days to call back (they have odd hours for us CST'ers) and was pretty much told the same thing. Since I had used a promo code to get a free hairdryer with my GHD, ordered the Enzo bundle with hairspray and also some crane clips, she said they would ship out what was available (dryer, hairspray & clips), and ship the rest when it came in. It was shipped later in the week, and according to the tracking number, delivered the 15th. I was gone on my honeymoon the 14th-19th, so I made no contact with them that whole week. The box with the dryer, hairspray & clips was in my mailbox on the 20th. On the 22nd, as soon as they opened, I called and asked why I hadn't received my flat iron or curling iron but had been charged for them on the 11th! Okay, so I understand, sh*t happens and you can't always get stuff to people on time, but how dare you charge me! I was just getting frustrated at this point. I kindly told the lady that and that I had placed the order on the 4th and it was now the 22nd with a $332 charge on my credit card! I told her if I didn't receive the items by Saturday (the 27th) I'd have no choice but to cancel the order and order from elsewhere. They arrived the 24th. Lame, seriously... lame.
To sum it up, love the items & the price, but unless you are prepared to wait a month, for popular items, don't order. Oh yea, and then I see this week they have 20% off. Nice.
If Sephora is out of stock, they don't sell it to you! If Victoria's Secret is on backorder, they show you the date it will be available. Oh, and they immediately (without you asking) ship the in stock items and only charge you for those.
BeautyChoice.com, please get up to date and improve your customer service. Oh and hire some more phone answerers, because you obviously need it.
Without further adieu, my BeautyChoice.com order... ALL of it:
GHD IV GlossyHot Pink Styler, Enzo Milano 25mm Clipless Cilindrico Curling Iron, Metropolis The Crane Clips, Enzo Milano Hairspray 1 & 2 and Babyliss Nano Titanium Hair Dyer
Moving on.
While in Las Vegas, I placed a MAC Friends & Family order:
Style Warriors Eyeshadows in Soft Force and Night Maneuvers, Lipstick in Purple Rite and Lipglass in Fierce & Fabulous. Naked Honey Eyeshadows in Pollinator, Crème de Miel and Buckwheat. Prep + Prime Lip, Brow Set in Clear & Eye Brow Pencil in Fling.
While there I also got the chance to visit Sephora at The Venetian and bought 2 things: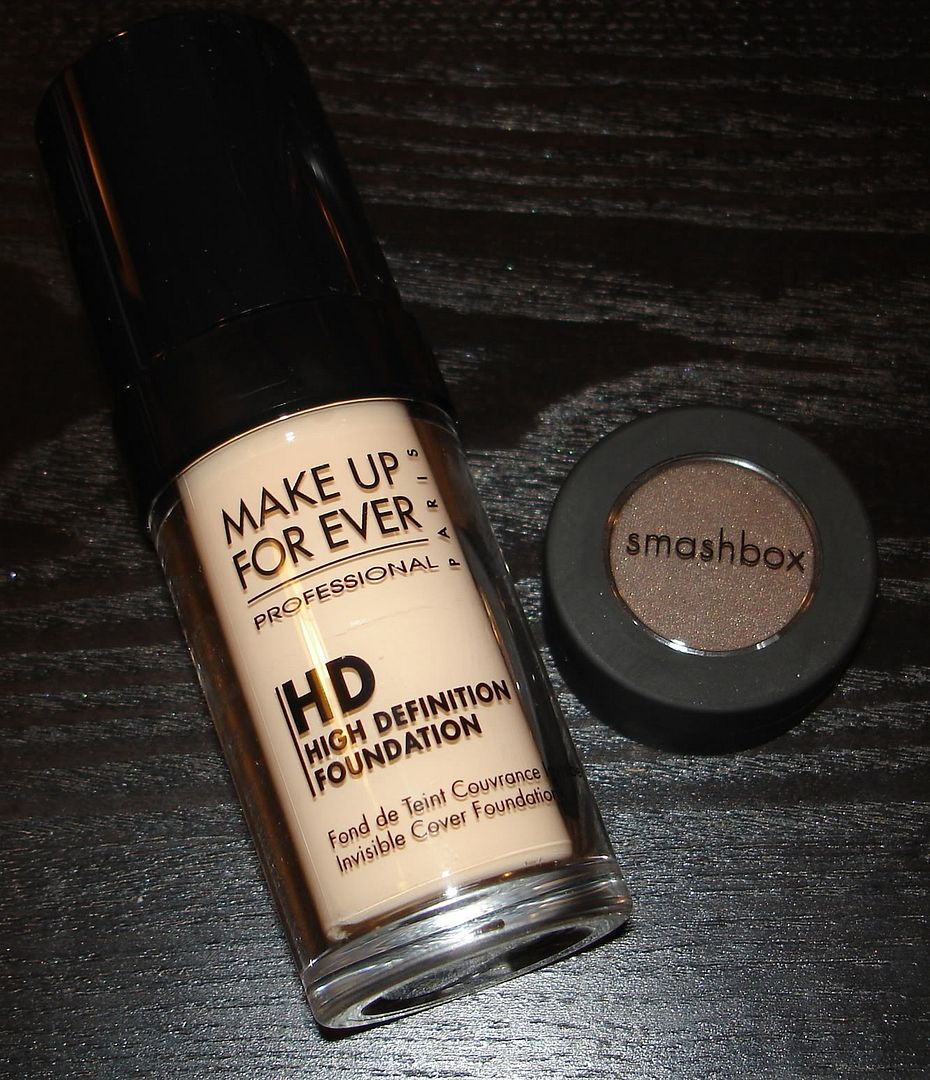 MUFE HD Foundation in 117 & Smashbox Eyeshadow in Rapture
I also go to visit MAC at The Forum Shops at Ceasar's Palace, which also sells Pro items. I just picked up a few items:
Style Warriors Eyeshadow in Bright Future and Lustre Drops in Sun Rush. A Rose Romance Lipstick in A Rose Romance and Lipglass in Virgin Kiss. Naked Honey Lipglass in Queen Bee.
And for those interested, here is a in-pot comparison of Night Maneuvers & Rapture.